Demolition of 115 River Road Building - Phase One Completed
Results of air monitoring for dust during active demolition, which began on September 12, 2018, can be found on the interactive map below. To view the data collected, select a date from the drop-down list and click "Change" (dates not shown in the list have no data available). Then, move your cursor over a monitor icon to view the data.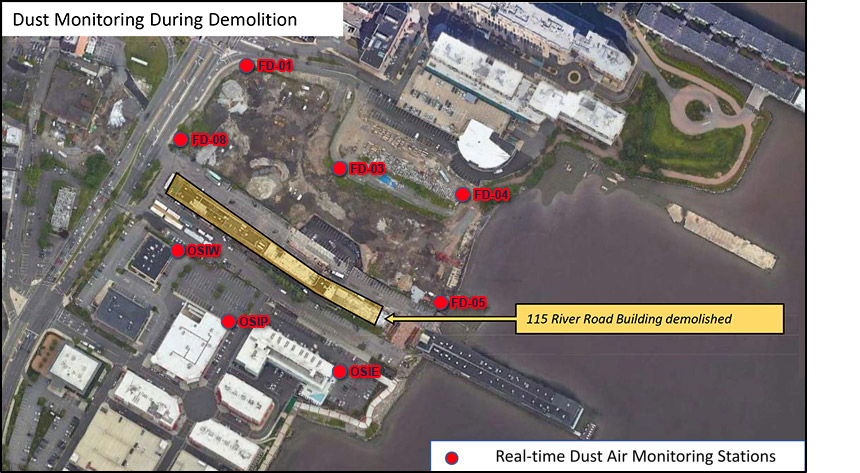 Location of Real-Time Perimeter Dust Monitors
Weather Data
View wind direction & speed gathered on April 22, 2019 from monitor FD-03.