EPA issued a Fact Sheet describing work "to address contamination beneath River Road." Honeywell has completed EPA's soil cleanup plan for the Quanta Superfund site east and west of River Road. The remediation began in Spring 2017. There is ongoing operations and maintenance.
Remediation of Quanta Resources Superfund Site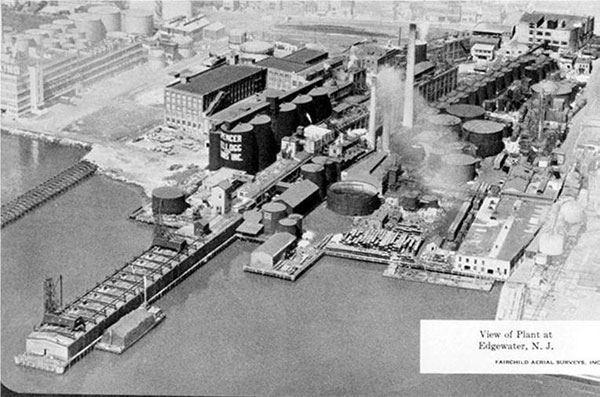 Spencer Kellogg Works and Barrett Co. 1948
Edgewater has a rich industrial history. However, previous industrial practices from the late 1880s to the 1980s contaminated soil, river sediments, and groundwater.
Honeywell has been working under the oversight of the U.S. Environmental Protection Agency (EPA) and the New Jersey Department of Environmental Protection (NJDEP) to design and implement a remedy for the Quanta Resources Superfund Site on River Road in Edgewater, New Jersey. Between May 2017 and March 2021 more than 140,000 cubic yards of soil contaminated with coal tar or arsenic were solidified in place, preventing the contaminants from being able to move. The site has been capped with at least 6 inches of crushed stone or asphalt.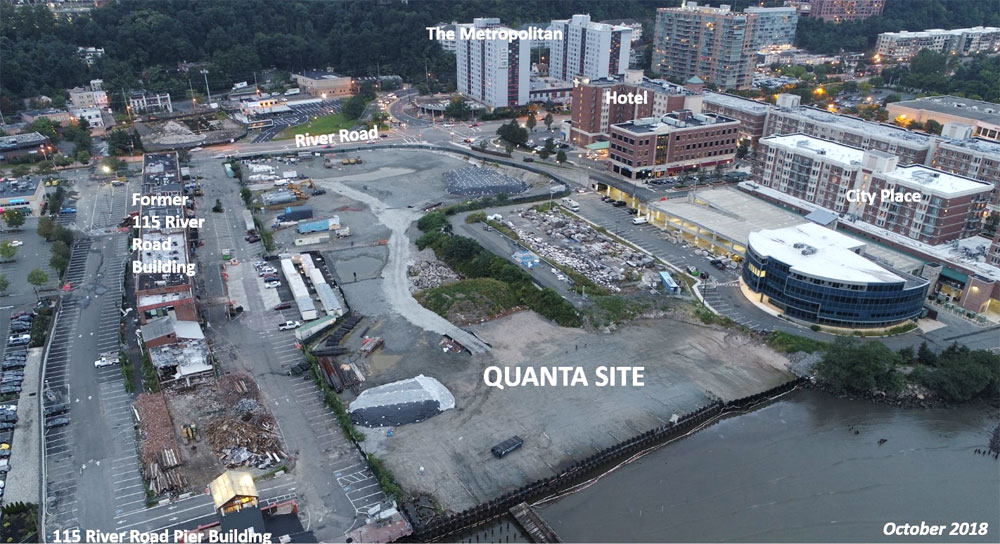 Our Commitment
Honeywell is cleaning up the Quanta site in a way that protects public health and the environment and allows for redevelopment, reclaiming one of Edgewater's last vacant sites and providing greater access to the waterfront. We are committed to doing so with the least disruption to the local community.