As we continue to adjust to the evolving COVID-19 situation, EPA and Honeywell are taking the necessary steps to ensure that decisions about cleanup activities at the Quanta Superfund site are made with the health and safety of communities and site workers as the priority. Honeywell will continue soil solidification activities inside the two tents on the Quanta site. Our contractors are implementing health and safety plans specific to preventing the spread of the COVID-19 virus during cleanup activities. These plans require best practices for site safety, including face covering, gloves, and other appropriate personal protective equipment for employees and visitors, random temperature checks of employees, tracking employees who might be ill, and social distancing. EPA will continue to monitor site operations and Honeywell's health and safety practices. Air monitoring continues and results can be found under the Health and Safety tab.
Remediation of Quanta Resources Superfund Site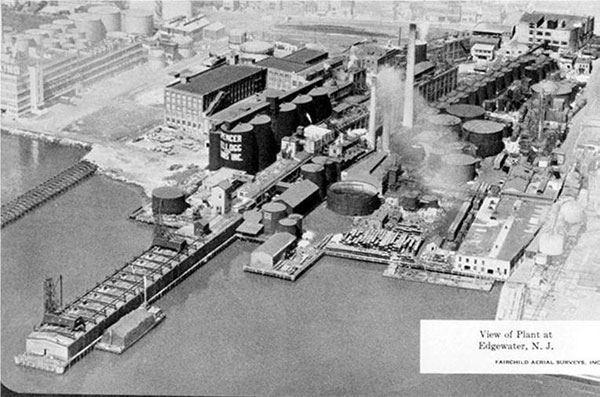 Spencer Kellogg Works and Barrett Co. 1948
Edgewater has a rich industrial history. However, previous industrial practices from the late 1880s to the 1980s contaminated soil, river sediments, and groundwater. The cleanup is now in progress.
Honeywell has been working at the direction of the U.S. Environmental Protection Agency (EPA) and the New Jersey Department of Environmental Protection (NJDEP) to design and implement a remedy for the Quanta Resources Superfund Site on River Road in Edgewater, New Jersey. Following a successful field demonstration test of the soil cleanup, final design was completed, and full-scale soil remediation began in spring 2017.
From spring 2017 through summer 2018, approximately half of all the soil remediation was completed; work was suspended in July 2018 pending demolition of the 115 River Road building. Demolition was completed in January 2019. Soil remediation work has resumed.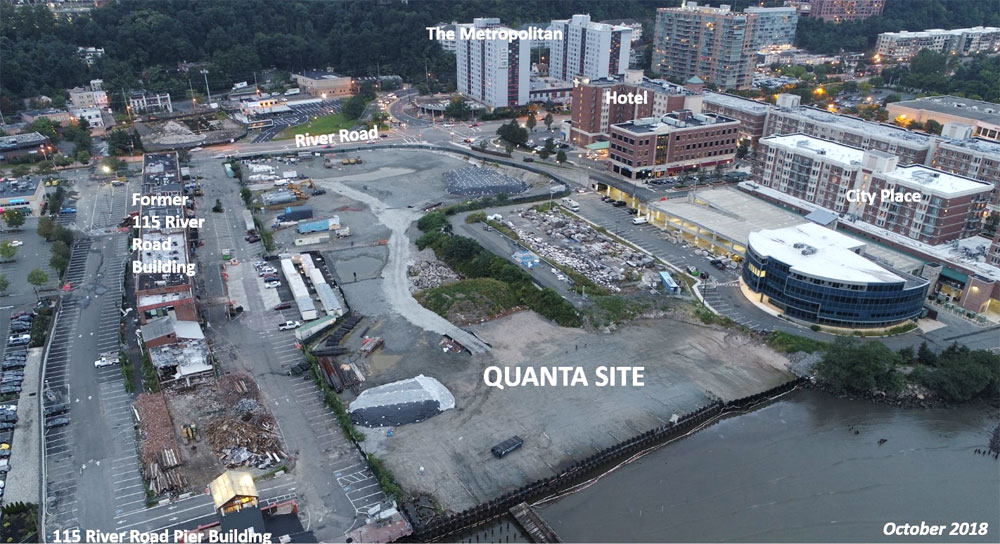 Our Commitment
Honeywell is cleaning up the Quanta site in a way that protects public health and the environment and allows for redevelopment, reclaiming one of Edgewater's last vacant sites and providing greater access to the waterfront. We are committed to doing so with the least disruption to the local community.
Site Restoration to Create Economic and Community Development Benefits
Once remediation has been completed, the site will be poised for redevelopment, bringing jobs and economic benefits to the community.