Health and Safety
Monitoring Air Quality
To protect public health and the safety of workers onsite and the community where people live, work, and shop, Honeywell, under the supervision and at the direction of the EPA, implements an extensive air monitoring program. The Health and Safety Plan and the Perimeter Air Quality Monitoring Plan, which were reviewed and approved by EPA, are key parts of the cleanup. These documents are available at the Edgewater Public Library, 49 Hudson Ave., Edgewater, NJ 07020.
Components of the air monitoring program include:
Air Monitoring Maps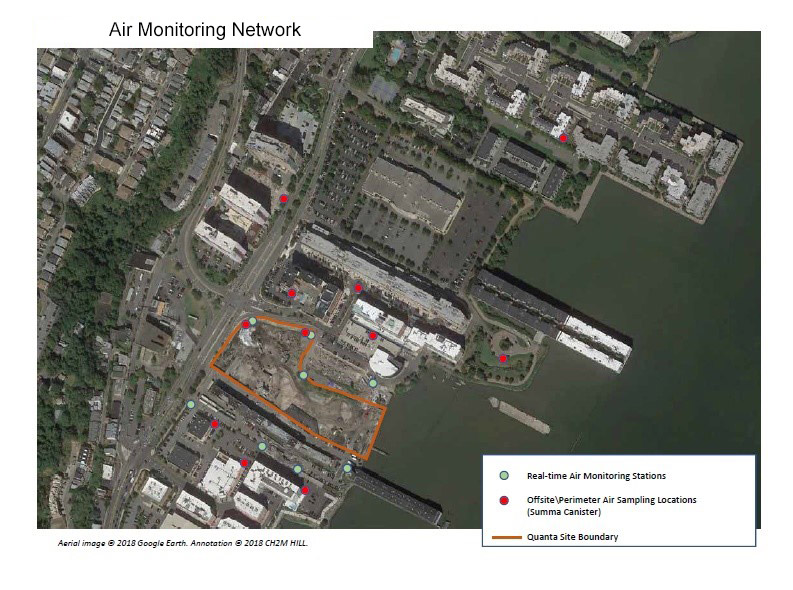 "Real Time" Perimeter Data - Current data for total VOCs and dust is provided in this interactive map.
To view the data collected, select a date from the drop-down list and click "Change" (dates not shown in the list have no data available). Then, move your cursor over a monitor icon to view the data. Click "View wind direction & speed" to see a graph of the wind conditions for the selected date.